Weed Delivery Halifax | Weed in Halifax
Need mail order marijuana or AAAA weed delivery Halifax service? For online Weed Delivery Halifax, call WDH to source premium quality marijuana and get your cannabis delivery in Halifax, Eastern Passage or Cole Harbour area.
CALL US AT
(902) 706-5087
It's as easy as ordering food, but sometimes quicker with our delivery drivers in Nova Scotia. Our online dispensary for weed Halifax NS represents a team of passionate marijuana connoisseurs endeavoring with a mission to provide wide categories of top quality cannabis products tailored to customers' needs along with the cheap weed delivery Halifax to ace customer service. All products, orders & cannabis specials in our one convenient virtual store are delicately curated with you in mind.
Where to get Weed Halifax NS, Canada
Local Dispensary or Online Dispensary for weed delivery Services?
Finding reliable options at the local dispensary for shipping many forms of cannabis like dried flowers and baked goods in Halifax, is a struggle due to supply shortages and quality assurance issues identified by many customers in different delivery areas Halifax.
It's easier to purchase marijuana products and concentrates and edibles from an online dispensary. They always ensure sufficient stocks and affordable pricing due to the extreme competition in online weed delivery services Halifax.
Cannabis Delivery Service Right To Your Door!
Have your Buds Fresh for a Happy Sesh!
Our Local HRM Delivery Service gets you an impressive selection of marijuana buds, delivered right at your door-step in a way that eludes even the nosiest neighbour in your area.
Because your time is valuable, our delivery drivers in Halifax text delivery hours & respond to your orders asap.
It's simple to purchase from our online dispensary website. Site visitor can sign up for a free account through email sign in, pick their favorite cannabis buds, and get orders delivered!
Cheap Weed Delivery Halifax
Get Baked with the Finest Herb in Town!
Our online dispensary provides wide categories of AAAA cannabis buds. We guarantee customer satisfaction with the perfect flower along with cheap rates and fast order delivery.
We are also offering free delivery in the Halifax area with a 10% discount on your first Cannabis delivery as soon as you sign up for our newsletter.
Feel free to enjoy our weed delivery services while you're chilling at home!
Puff Puff Pass with our Cannabis Specials Menu
Our specials menu is picked & curated with care from a diverse group of marijuana enthusiasts around the world.
We find absolute delight in searching for an extensive selection of exquisite strains and the dankest Kush for the customers.
Whether you'd like to order delicious edibles or a stash of organic Indica or Sativa, our menu got it all. We're also offering an amazing variety of Hybrid strains & Marijuana Products with free delivery. So feel free to indulge yourself in quality products.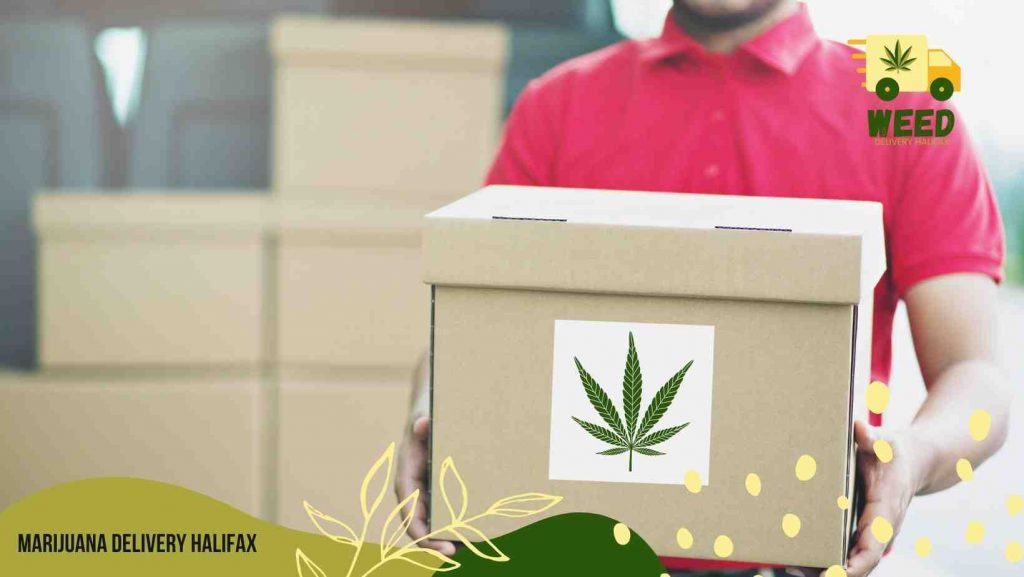 WDH Mission
You Deserve the Smoothest Hit!
Our online store mission is to offer you the finest of marijuana products at affordable prices and a fast AAAA weed delivery service in Halifax, Canada, so that you can spark it up in peace!
Our online dispensary strives to serve you with quality Cannabis buds tailored to your specific needs.
We want to provide an organic substitute in place of industrial medications for healing.
 Why Pack a Bowl with our Cannabis Products?
We always send your order in a way that eludes even the most nosy neighbor in Dartmouth, Cole Harbour, or Halifax area. This is one of many reasons that make our mail order marijuana solution very special for our customers in Halifax, Nova Scotia area.
 Ensuring reliability for customers using our mail order and weed delivery services is essential to us.
We are extremely passionate about our exceptional marijuana products and the quality of customer service we deliver. Don't miss out on the free gram of weed on the house for your first cannabis delivery.
Online Weed Delivery Halifax, Nova Scotia
Go green with WDH Marijuana Dispensary!
WDH is a quality purveyor of top-shelf cannabis in Halifax, Dartmouth & Lower Sackville! We highly value customer service & hook you up with the phenomenal cannabis experience you deserve.
For fast weed delivery Halifax, call our business at 902-706-5087. Our website has age verification and is only accessible for adults above 19 years of age.
Minimum order of 35$ is accepted and delivery is possible if you have enough cash. Try to bring your legal ID as well!
Our online dispensary is committed to enabling convenient access to top-notch cannabis products with an affordable delivery fee so that you can have a smooth sesh with the homies.
Hit us up to get our lightning-fast weed delivery service while you're enjoying a cold brew and watching Netflix at home. Happy Smoking!